HDL Gateways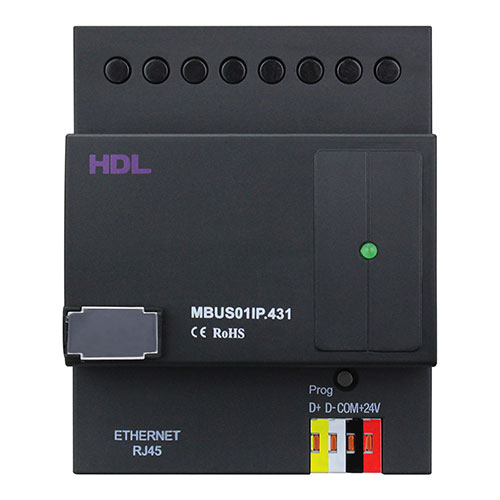 While a HDL Gateway is not necessary if you're using the app for just AV Equipment, one is required to be on the network if you intend on controlling HDL Devices. By default the app will send app commands to the broadcast address of 255.255.255.255. However this can be changed to send packets to only a static IP address by going to Settings > HDL IP Gateway Settings and either enter the gateway address manually or discover it automatically.
Some HDL Gateways can also support Remote Access which allows for control and programming of a HDL Bus Pro System remotely.
Note: Most HDL gateways ship from the factory with a static IP address of 192.168.10.250.
Changing the IP Address of the Gateway
If it is necessary to change the IP address of the gateway, you must first add the gateway device to the project – please refer to the Gateway Configuration section for more information.
Once a gateway is setup, the next step is to Setup Areas and Rooms.