Circuits
A Circuit is the association between a Room Control and a device.
Tap on Add a new Circuit and enter the circuit name (e.g. Ceiling Spots) and select the circuit type – Dimmable Circuit, Non-Dimmable Circuit, or DMX RGB Circuit. The choice of circuit type will determine the type of control placed in the room – On/Off with slider, On/Off only, or a Colour Wheel for selecting an RGB colour.
Dimmable Circuits
Dimmable circuits provide a 0-100% slider control as well as tap on/off functionality. These circuits are typically only used with dimming channels.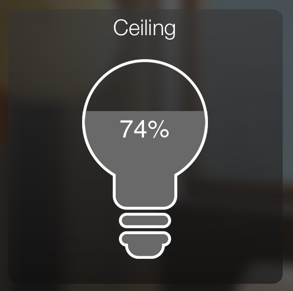 Non-Dimmable Circuits
Non-Dimmable circuits are identical to Dimmable ones, however only the tap functionality is available. These types of circuit are commonly used with relays.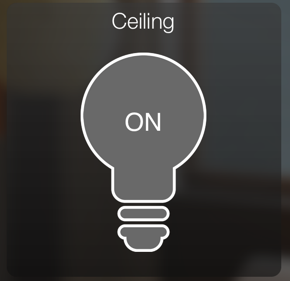 DMX RGB Circuits
When controlling RGB lighting, a DMX RGB Circuit control should be used. The process for assigning a RGB Circuit is similar to that of a regular dimmer channel, however you only assign the RGB control to the first channel on the DMX unit (Red), and the subsequent two channels are used for Green and Blue.