UV Switches
A Universal (UV) Switch is a user-specified software switch which can be switched on/off by other devices on the HDL Bus. IR Emitter modules for example utilise UV Switches to emit IR codes.
UV Switch Controls in the app can either be an On Switch or an On/Off Switch. On switches will automatically send the off command to reset the switch after it has been activated – this is commonly used with the IR Emitters.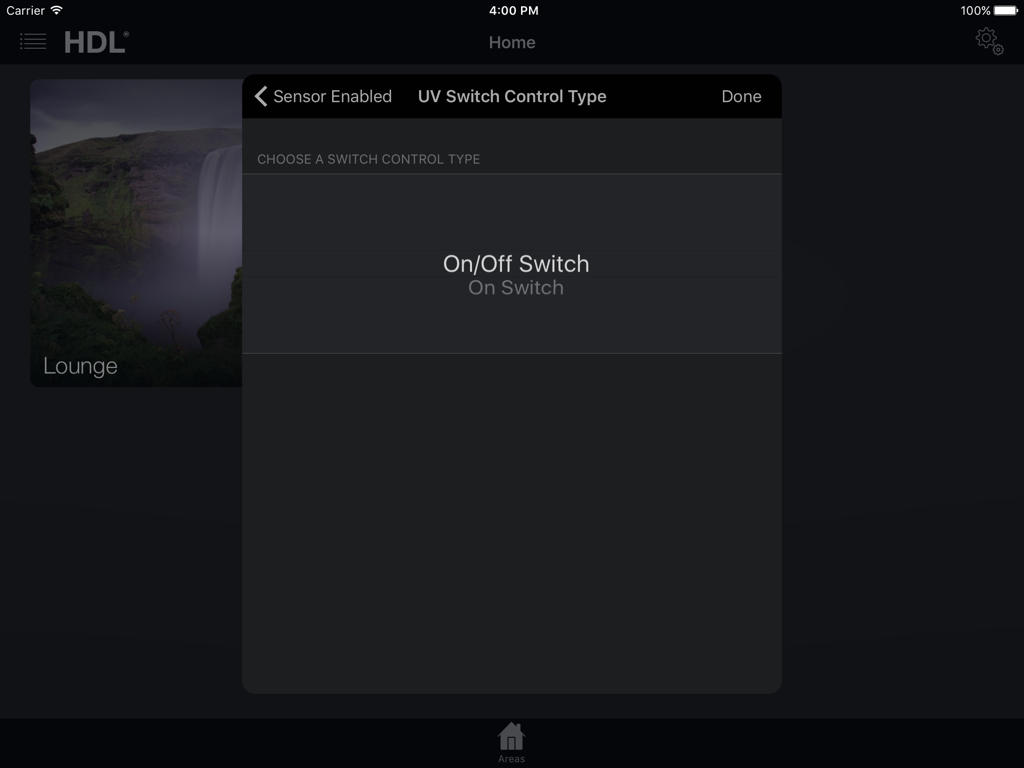 Note: Devices that support UV Switches will have a Universal Switches section shown in the Device. If a device is known to have UV Switches but this option isn't available in the app, contact us and we can update the device database to include this.