Heating Controller
The app supports the use of a heating module for controlling heating.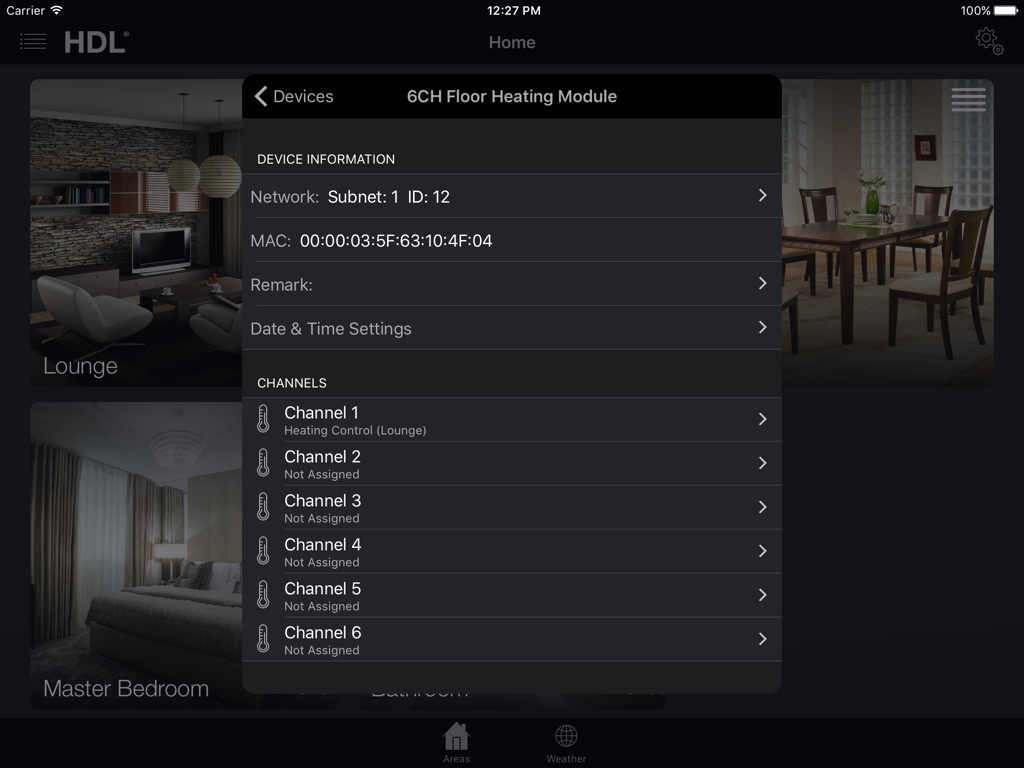 The heating module should be given the date/time, and also when daylight savings (if applicable) starts / ends: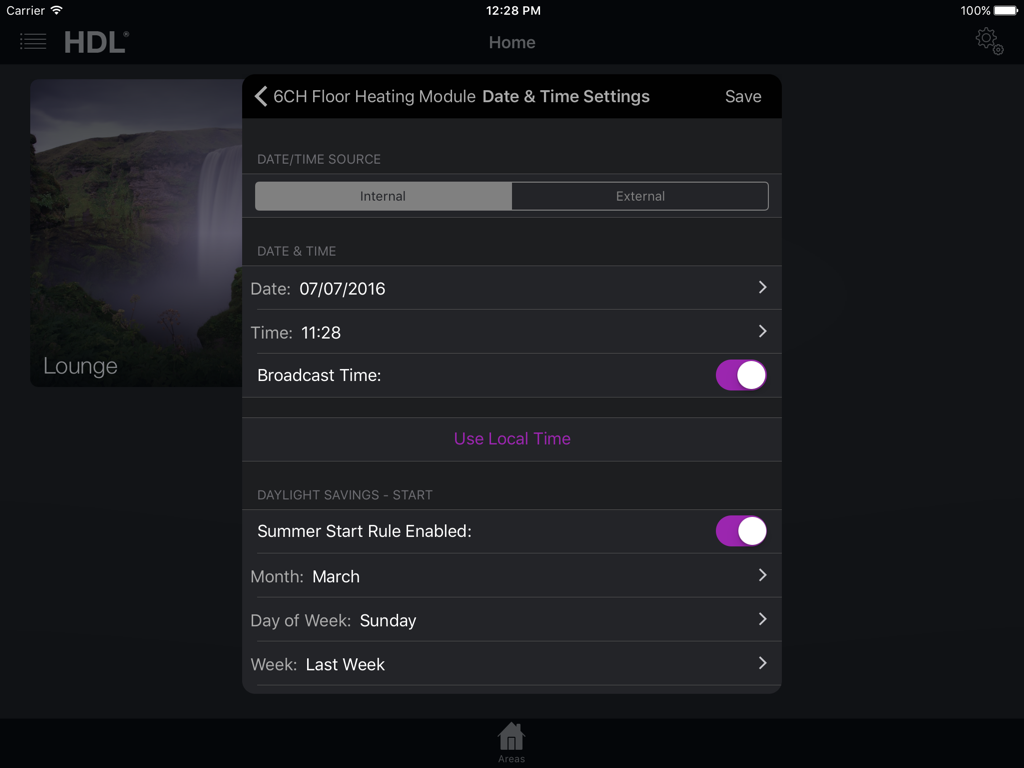 Each channel of the heating unit can then be configured. Each channel requires a temperature input source (either direct connection, or another HDL device), the working setting mode: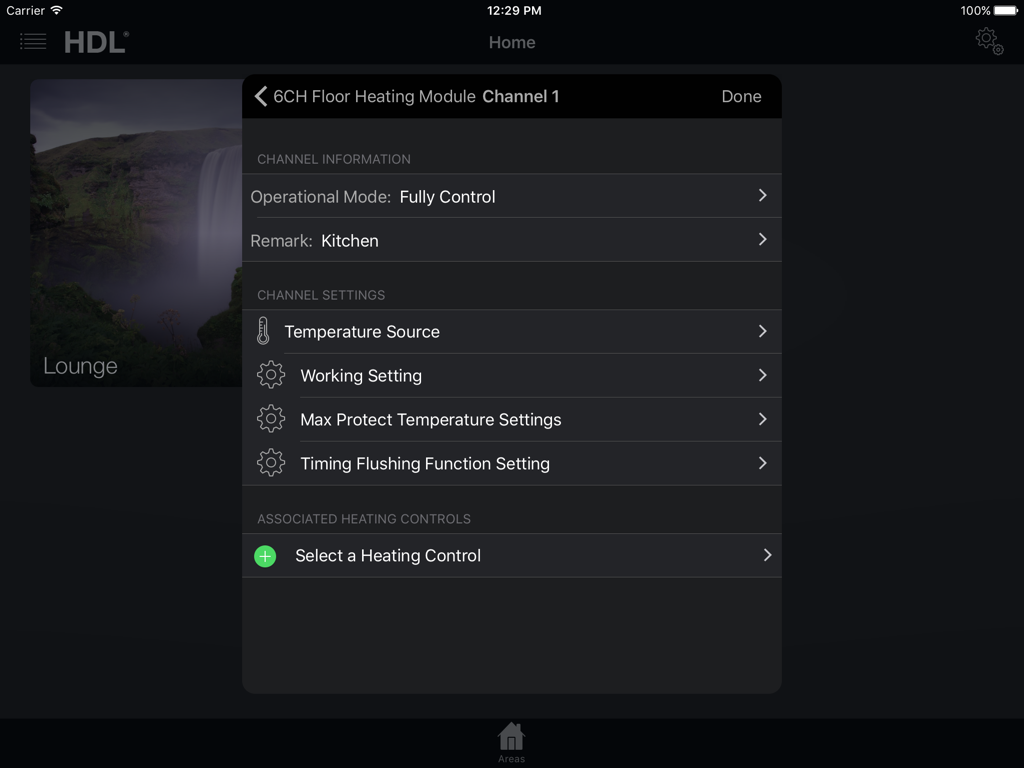 Temperature Source – you can select from internally wired sensors (in which case you must specify the Ids), or an external HDL device source. You can select whether to use an average of all the sensors (internal and external) which have been enabled, or whether to use just the external reading, or just the internal readings.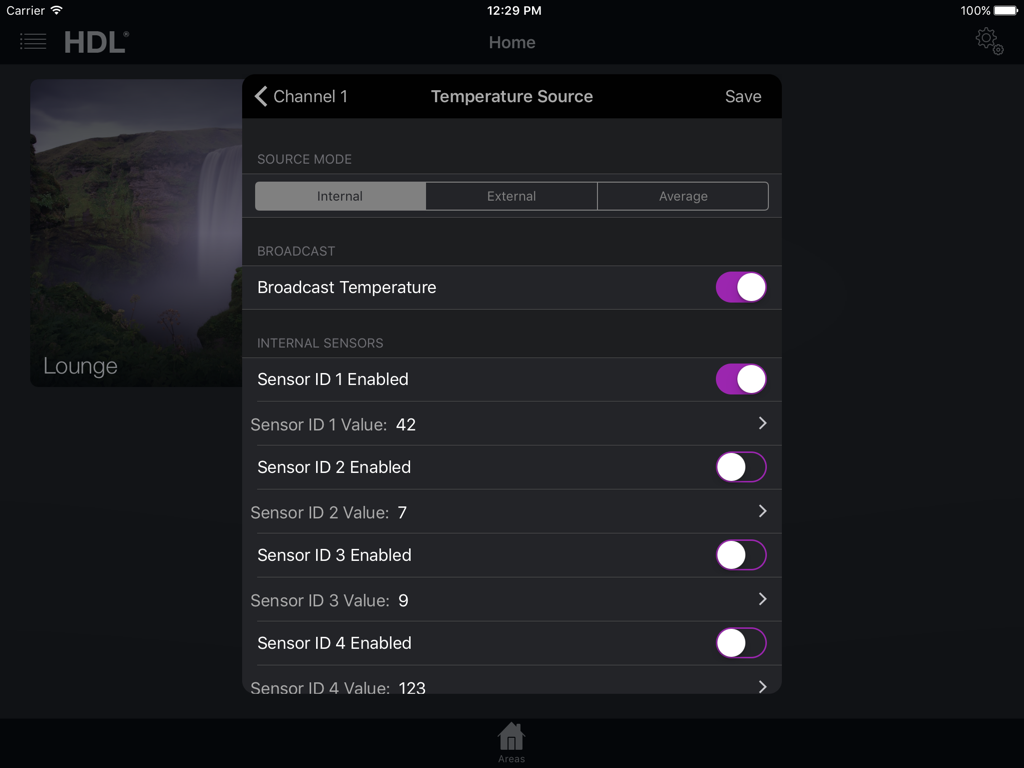 The Working setting screen includes options for setting the heating speed etc, and also when daytime starts and ends: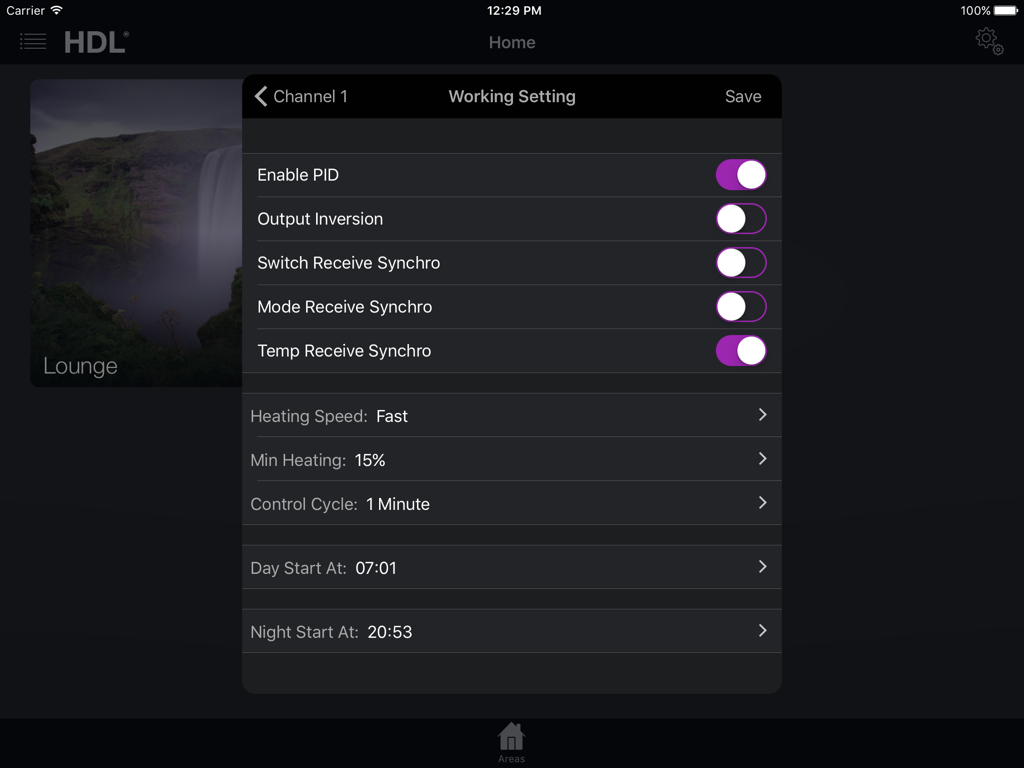 The Temperature Protection page allows you to specify a temperature below which the heating protection will be enabled: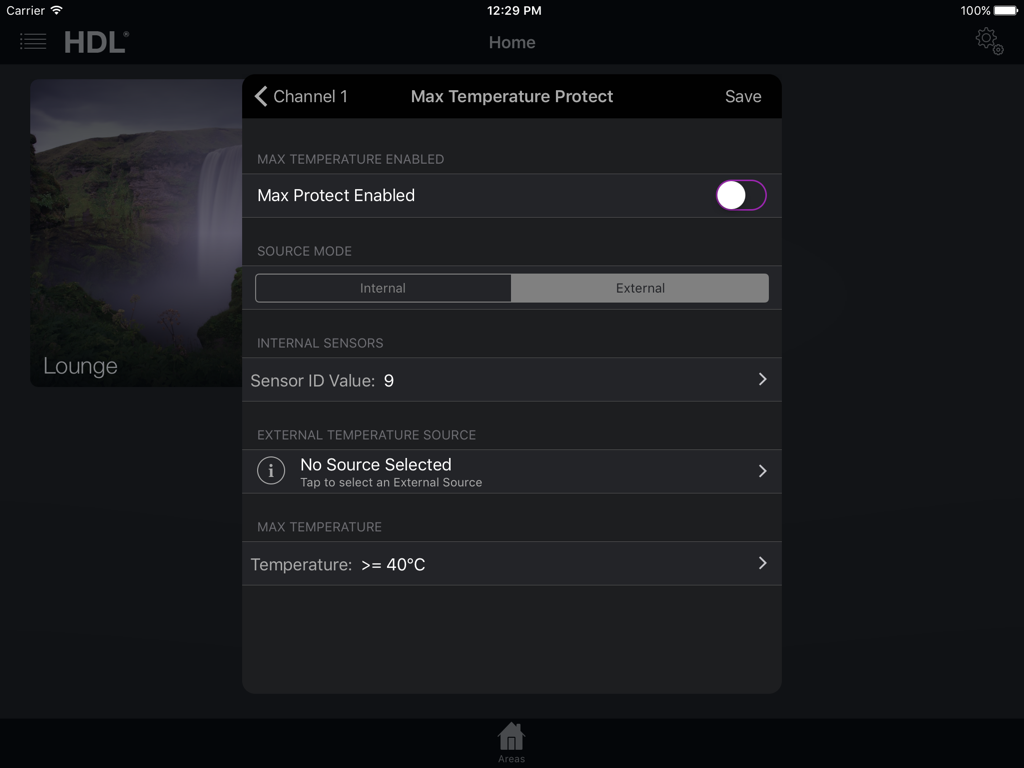 In order for the heating controls to be available in the app interface, you must add a heating control to a particular room, and link that virtual heating control to the heating device channel, in a similar way to linking a lighting circuit to a room channel.
DLP Heating Configuration
If using a DLP to control the heating channels, you can program this from the app. Go to the DLP device settings & choose Heating Settings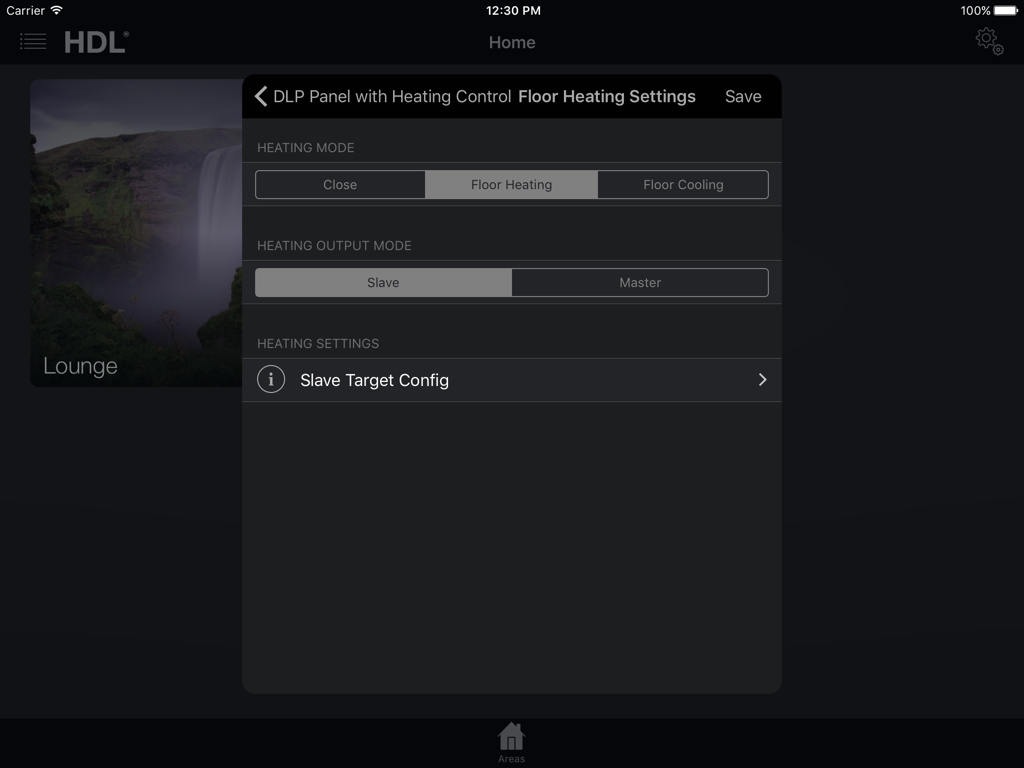 The app supports using the DLP as a slave control device to a Heating Controller channel, which you must specify, along with various other DLP options for selecting which modes are supported etc: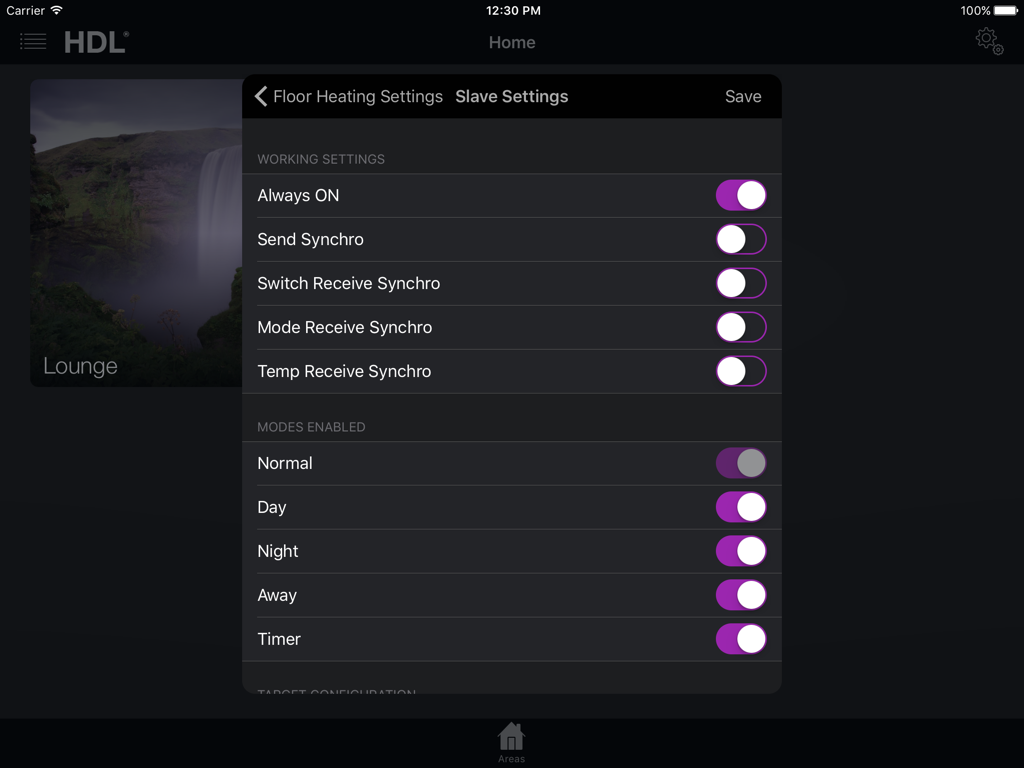 Up to 8 'zones' of heating are supported on a DLP keypad, these are configured by choosing the 'Target Configuration' menu option: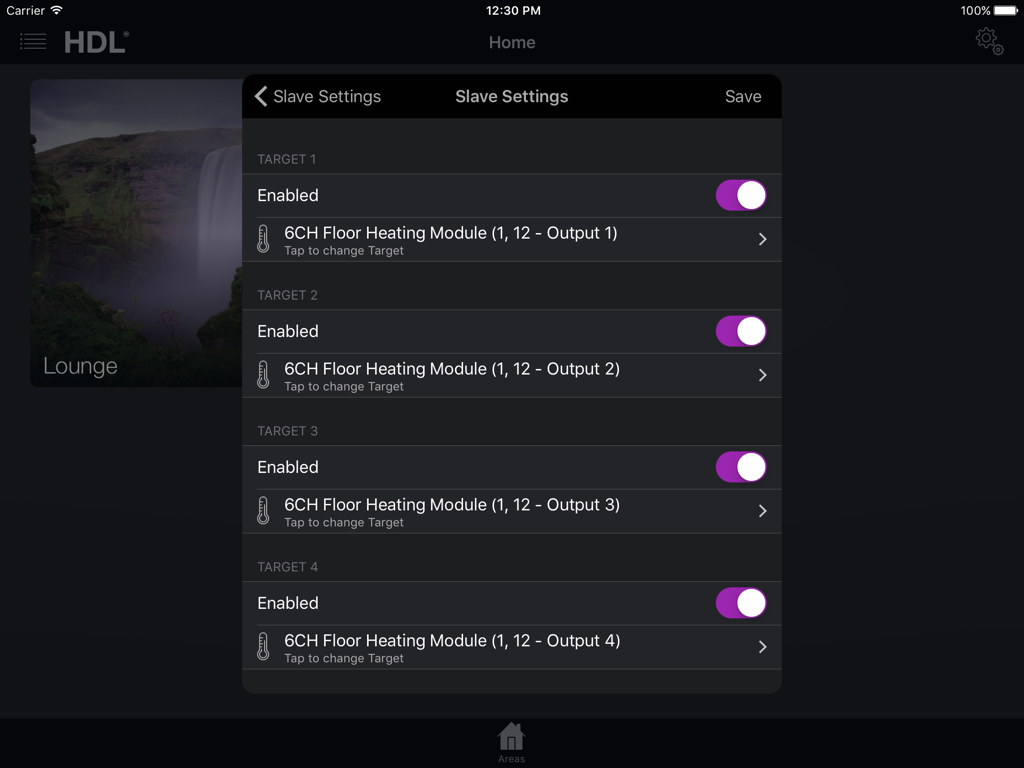 Please refer to the HDL documentation relating to heating for further information.